Virtual Shimsbook:
inigence 3D-ShimsMaster
For the support of a properly structured planning, implementation and documentation of the matching process in the body shop our self-developed matching software is available to our customers and us in form of the 3D-ShimsMaster.
True in size car body construction thanks to inigence 3D-ShimsMaster
Dimensional deviations of components are causing dimensional deviations in the belonging assemblies. These are countered by dimensional adjustments of the joining fixtures by moving the positioning elements. In multi-stage assembly processes any single adjustment action may have an impact on a couple of other fixtures and assemblies.
Our 3D-ShimsMaster supports the matching process beginning with the acquisition of CAD part and fixture data up to the creation of a true in size car body.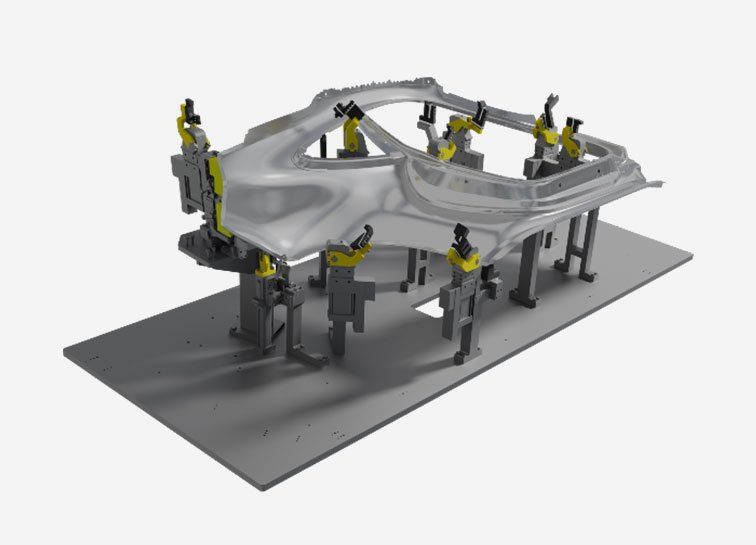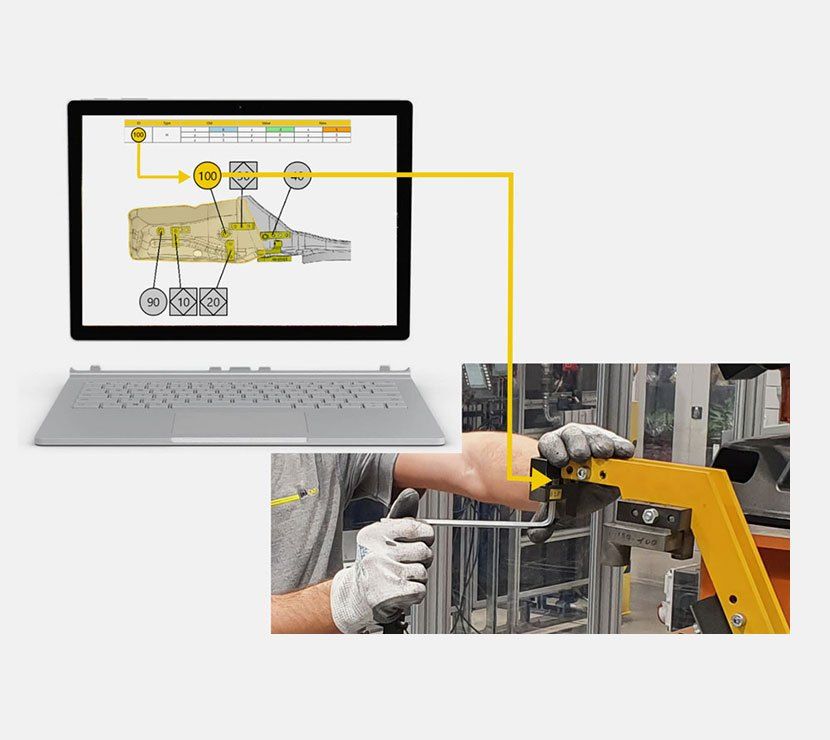 Product and function features:
web-based app as frontend on tablet
pre-processing of part and fixture data depending on adjustment options
creation of adjustment orders with time schedule
defined content of adjustment orders
visualization of adjustment orders on tablet
automated calculation of adjustment orders
app-controlled implementation of adjustment actions
automated evaluation of validation term
automated documentation
automated backup