inigence Springback Compensation
for highest part quality
By a reasonable combination of experience and innovation we provide our customers with compensated 3D-CAD-tool data which convince through updateability as well as dimensional and class-A surface quality.
Springback Management: dimensional accuracy in sheet metal forming
The accurate production of complex car body components due to elastic springback still represents a great challenge. We meet this with our self-developed compensation software.
Essential software components of the inigence compensation tool:
discrete scaling of the drawing tool based on the calculated stress distribution
standardized compensation strategy – basically useable for all sheet metal parts and materials
physical compensation algorithm
Benefits of the inigence springback compensation:
equal in length compensation of springback
stable part location in all tools along the process sequence
avoidance of unintended (local) deformations in subsequent operations after drawing
update capability of the compensated CAD model
and thus
robust dimensional accuracy
class-A surface quality
automated processing of geometrical changes
FEM process simulation of the entire manufacturing process with a focus on springback
analysis of the springback behaviour and process robustness
discrete scaling of the drawshell
creation of the compensated tool surfaces
validation of the compensated manufacturing process by FEM process simulation
creation of a compensated and update capable 3D-CAD-process plan
Springback compensation: What we need and what you get
Scope of supply (customer)
3D-CAD-process plan
FEM process simulation (optional)
measuring and clamping concept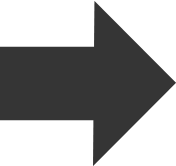 Scope of supply (inigence)
compensated 3D-process plan


equal in length
optimized in view of part location in the dies
class-A surface quality
update capability

compensation report in MS PowerPoint