Simultaneous Engineering (SE)
supplied by the forming and car body experts
We support our customers through the entire product development process from the early validation of feasibility up to the achievement of the final product maturity taking process and product costs into account.
Design-to-Cost and Design-for-Manufacturing through high process competence
The simulation based Simultaneous Engineering is a significant part of our service portfolio. We support our customers by contemporary feasibility checks of their current product's stage and by proposals of due shape changes to achieve a robust and cost-effective feasibility (design-for-manufacturing and design-to-cost).
Our Services:
validation of basic manufacturability (feasibility)
validation of cost optimized manufacturability
early product cost calculation including blank definition
forecast in view of dimensional accuracy
development of springback optimized part shape
SE-Support: What we need and what you get
Scope of supply (customer)
CAD part data
material data of the part
customer guidelines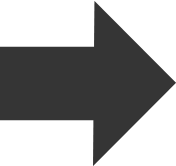 Scope of supply (inigence)
• 2D-process sequence concept in MS PowerPoint or according to customer standard
• first 3D-process sequence
• FEM simulation of developed process
• evaluation according to inigence or customer standard
• amendments to ensure the robust and cost optimized manufacturability