inigence Springback Minimization
in favor of dimensionally accurate body parts
We support our customers with self-developed tools and algorithms to develop springback optimized parts which help to achieve the goal of dimensionally accurate car bodies.
Dimensional accuracy and process stability by reduced springback
Parts made from lightweight materials like aluminium and high strength steels generally suffer from a greater springback which makes them hard to be compensated in many cases.
So, we searched and found a way to optimize the part shape at an early product development stage in favor of reduced springback.
In cooperation with the Heilbronn University of Applied Sciences we developed a toolbox of different approaches for topology optimization of the respective parts.
Benefits of the inigence springback minimization:
significant reduction of springback by up to 80% by relatively small shape changes – but not applicable on design relevant outer skin parts
significant simultaneous improvement of dimensional robustness – according to experience, there is a high correlation between the absolute amount of springback and its scatter
Our services
FEM simulation of the entire manufacturing process
topology optimization of the part shape based on dimensional deviations
FEM validation simulation of the entire manufacturing process using the optimized part shape
Springback minimization: What we need and what you get
Scope of supply (customer)
CAD component data
material data
customer guidelines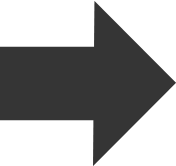 Scope of supply (inigence)
simulation based process sequence
proposal(s) for optimized part shape